| | |
| --- | --- |
| Posted on September 25, 2012 at 3:10 AM | |
So said The Derbyshire Times in 1886, after it emerged that the Spital club were making money offers to local players to join them.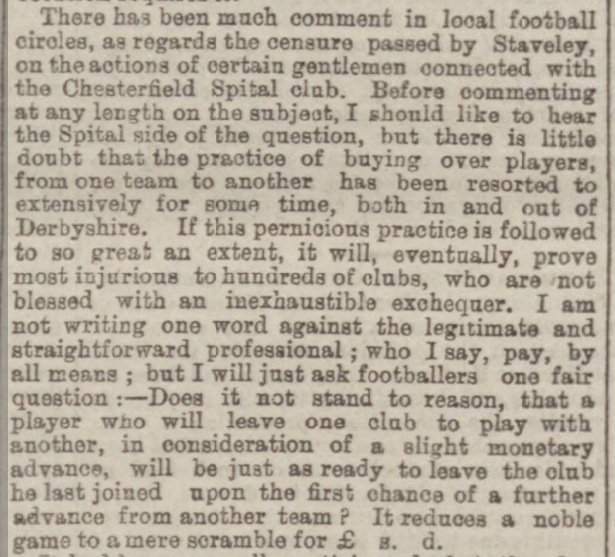 It is hard to find a good word for the Spital club in local papers. They are criticised for their tactics, for being a one-man team (with the diminutive winger Tommy Bishop being their Jack Lester,) for having a tiny ground and a terrible playing surface and for finding soft, well-paid jobs in the adjacent tobacco factory for their players.
It is fascinating, of course, to see just how much of this reporter's rant has come true. Every word of it, as far as I can see. Staveley, of course, resisted this onslaught for just another four years or so, before the directors of Sheffield United came to pillage a playing staff for their recently-formed club.
Stuart

Categories: Cuttings