| | |
| --- | --- |
| Posted on December 22, 2012 at 7:00 PM | |
Our own Peter Foley, the 1960s? Doncaster's Charlie Williams, a decade earlier? Think sixty years before that!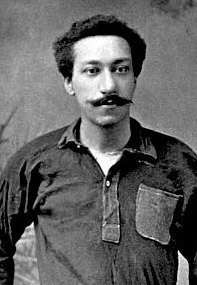 Step forward Arthur Wharton, widely accepted as the first black professional footballer in the British game. There's a decent biography of him on the "Football Unites, Racism Divides" website here and I can't improve on that, but I can ofer the match reports from the two visits that Arthur made to the Rec in the 1890s.
Firstly, from the game between our first eleven and Rotherham Town Reserves, who went under the monicker of "Rotherham United," in February 1893. The Sheffield League encounter attracted "more than ordinary" interest, reflected in a 3,000 gate, but in a newspaper that would advertise "real negroes" in a production of "Uncle Tom's Cabin" at the Stephenson Memeorial Hall around this time, no mention is made of the novelty of having a black player in our opponents' line-up.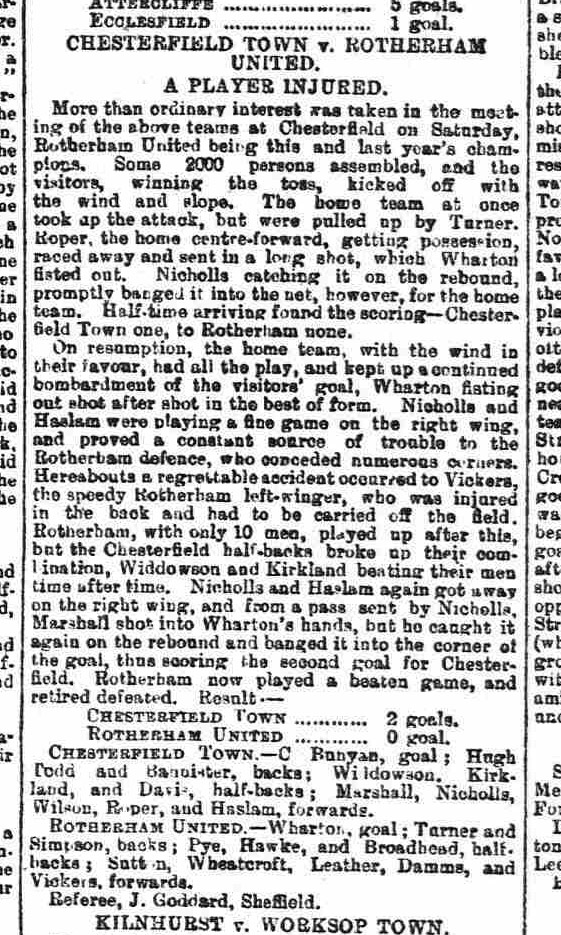 Arthur came back with Shefield United's reserve side in his one Bramall Lane season, on Easter Monday, 1895. Again, no mention of Wharton beyond that directly confined to his work between the sticks.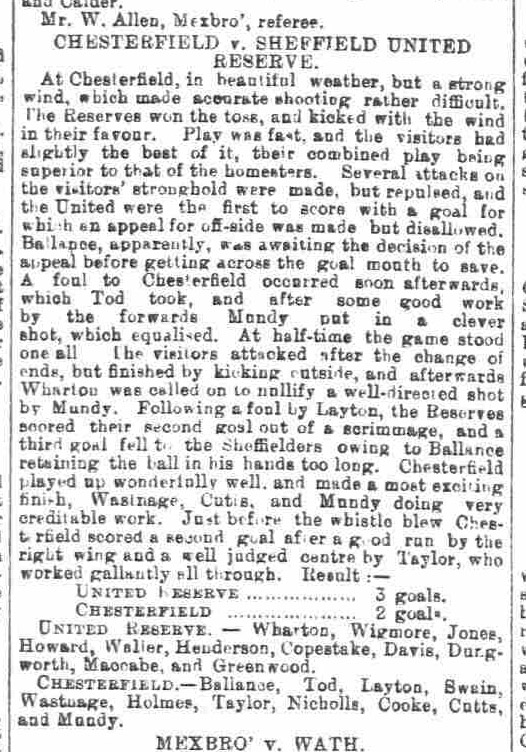 In an age when you can't open a newspaper without reading about the latest moron making racially-based insults to some player or other, it is intriguing to think that Wharton's appearances in Chesterfield seemed to pass without any non-football-related comment. I'm guessing that local football supporters would have been familiar with him and his story, and would have been concerned only with the quality of his goalkeeping. Then again, in this era, the local nut-jobs still had their cockpits and dog fights to entertain them!

Categories: Goalkeepers, Milestones, Cuttings