| | |
| --- | --- |
| Posted on August 30, 2013 at 4:20 PM | |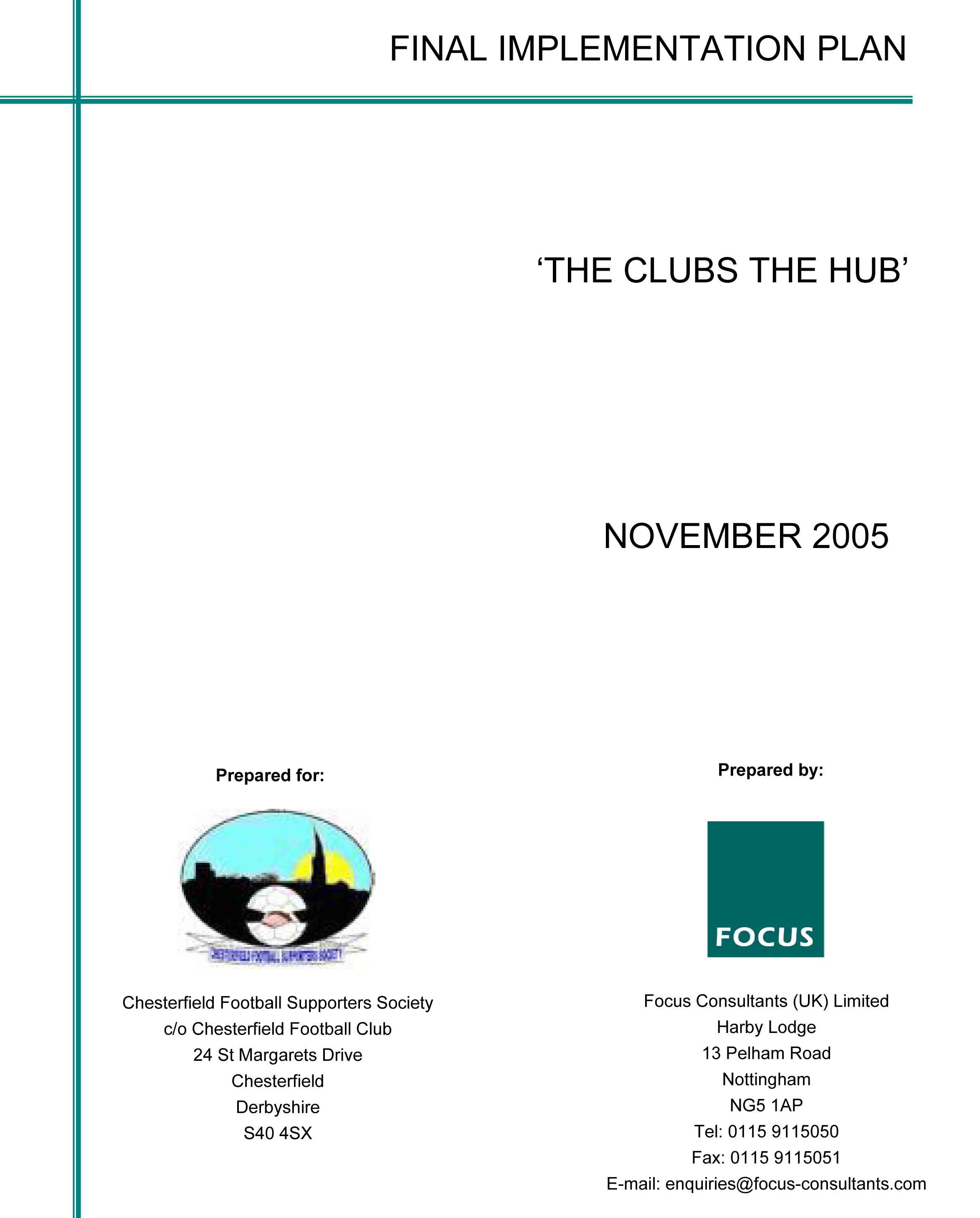 I moved from being a simple fan to a Club official because of the consultation on the original "The Clubs the Hub".  I have been regretting it ever since.
As someone working as a volunteer manager in the childcare sector I has views on that aspect of the proposal.  A few months later I was a board member of CFSS.  My time has seldom been my own since this point and I have a long-suffering family!

Although the community aspect had been a significant part of the supporters' involvement from the very beginning it was only with the Howard Borrell led report and Chairman Phil Tooley's volunteer group that there was a plan.  This initial plan was based around a ground at Wheldon Mill but by the time the implementation report appeared it was the Dema Glass site that was intended.
While the community facilities did not feature too much in plans to fund the new stadium the supporters society always recognised that this should be an integral part of the new location.  When CFSS ceded control to Dave Allen by distributing shares to members and allowing the 4 million share issue hopes of a community facility continued.
In order to facilitate Mr Allen's 80% shareholding the Society sold most of its remaining shares to the majority shareholder and then donated the £200kn back to the Club.  The understanding was that the Club would build the East Stand shell and make it available to the community trust to develop.
It has taken several years to realise this build with various sources of funding including social funders and the Premier League Community Facilities Fund.  Much of this work has been done by CFSS/Supporters Club Chair John Croot along with Kay Adkins and the charitable trust team.  As one involved I found much of the funding bids akin to platting fog.  Charities, social enterprises and local government clearly operate in a world that is not influenced by commercial rules!
Today The Hub was handed over from the development management company, and architect Terry Ward who was there at the Winding Wheel in 2001 signed-off the project.  It is a £1.5m project unique in English football.  The intended outreach work and Spireites Sports & Health Club represent a programme to rival any professional sports club in the world.
For me Heritage isn't about cold history but more using that history to inform what we are today.  In the history of football in Chesterfield the Chesterfield Football Supporters Society represents a short period.  The Hub is a massive measure of what that supporters' organisation achieved.
Categories: None